Services
Services
We offer exceptional response times and repairs on all door types. With one phone call or on-line service request you can rest assured that one of our professional, highly knowledgeable and AAADM certified technicians will get your doors back up and running in no time. Our technicians carry a large array of parts on their service vans to reduce return trips.

In order to keep your doors working at optimal capacity and to reduce failure, we offer three types of planned maintenance programs. Call us today for a quote or to review your current contract to ensure you are getting the best value for your money and the proper coverage to fit your needs.
---
---
Entrance Solutions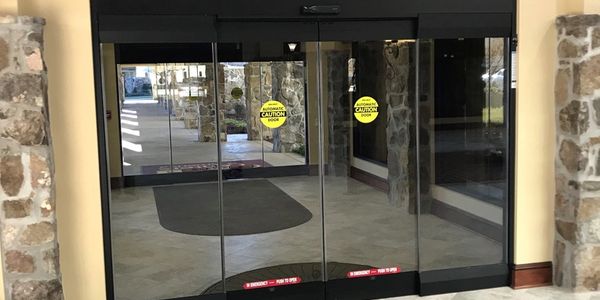 The total door entrance, including but not limited to, door automation, access control and custom design.
Whether it be for automatic sliding doors, automatic swinging doors or any application, let our team guide you through suggestions, as well as functionality and safety guidelines to create a safe and accessible entrance. Automatic doors, security revolving doors & more.
Ask us about safety upgrades and retrofits today.
Automatic Door Repair
The total automatic door repair service; from the entrance doors, to the interior and back of your facility.
Call us today… we offer both on-demand service and planned maintenance programs.
---
Sliding Door Systems
Sliding door systems are used in a wide range of commercial and industrial applications.
Packages are available from 7 to 16 feet unit widths.
Configurations are offered in…
Single & Bipart Sliding

ICU/CCU
​Narrow, medium & wide stile panels
​All-Glass
Anodized aluminum, paint, metal clad and specialized finishes available
Automatic Door Operators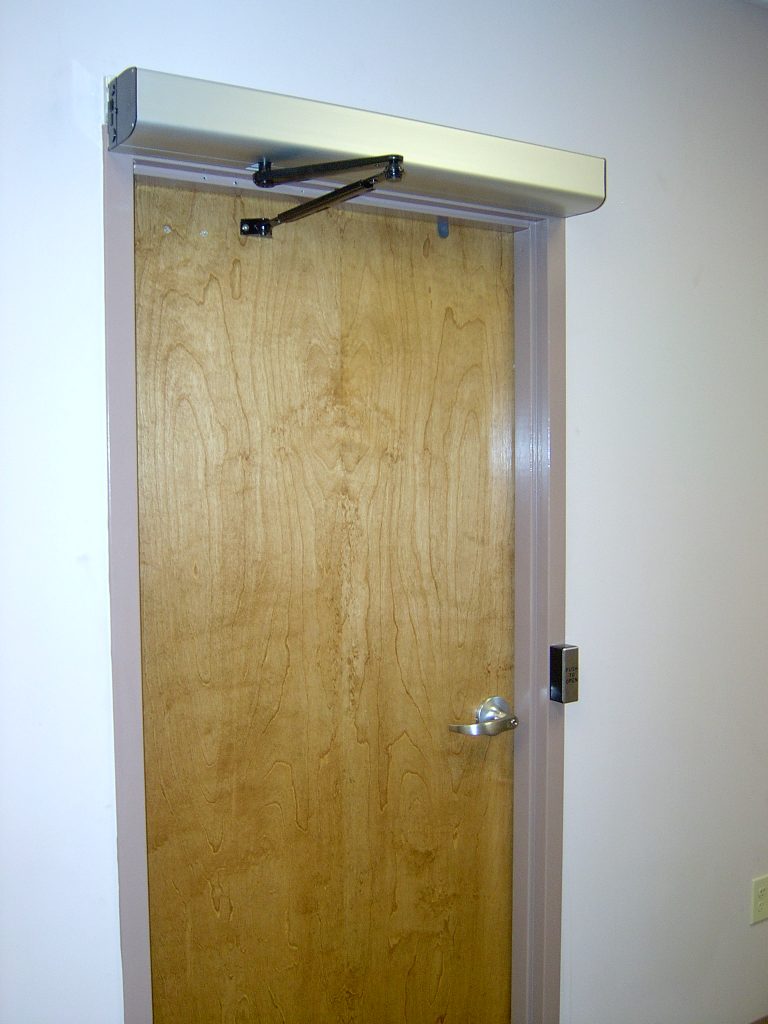 Swing door applications can provide a wide range of access solutions for low energy, handicap, and/or high traffic areas.
Packages are available to fit standard door openings or custom sizes.
Options include…
Single, Pair or Double Egress
In-Swing or Out-Swing
Left and Right handed operation
​Surface applied or overhead concealed
Adjustable opening/closing speeds & time delay
​​Push-N-Go activation
Finish options available
---
Revolving Door Systems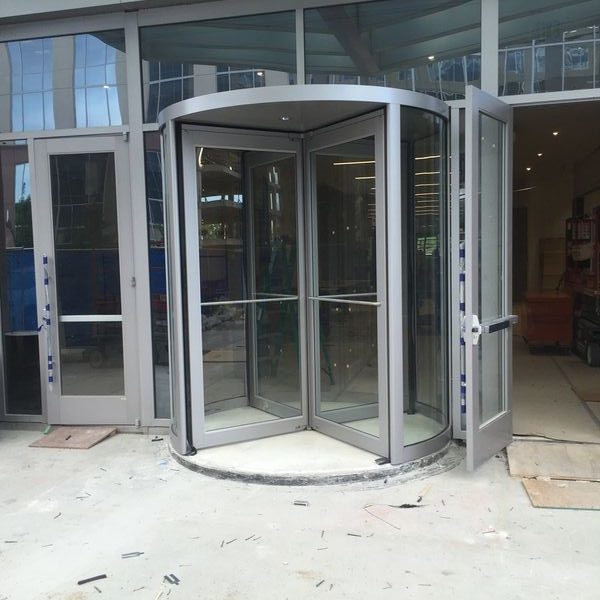 Revolving door systems offer energy efficiency and effective high traffic management, while providing an alluring architectural appeal.
Packages are available in a wide selection of diameters, wing configurations & sensor systems.
​Designs available in…
Automatic and Manual
High Security/Airport
Choice of control flow
Glazing options
Wide selection of finishes
Hollow Metal Doors
Hollow metal doors and frames are used in a wide range of commercial buildings.
Door and frames are available in standard sizes or can be customized.
Additional options include…
Smoke/Fire rated
Bullet resistant
Acoustical
Assortment of hardware & lock preparation​
---
Additional Products and Services
Pass-Thru Windows | Access Control